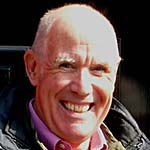 John has taken photographs of animals, scenes and abstract objects but his favourites are the countryside and especially trees.
He is a keen walker and has taken many photographs whilst exploring the footpaths of Hampshire and West Sussex.
Further afield, he has visited north America several times and, in 2016, Israel and Jordan.